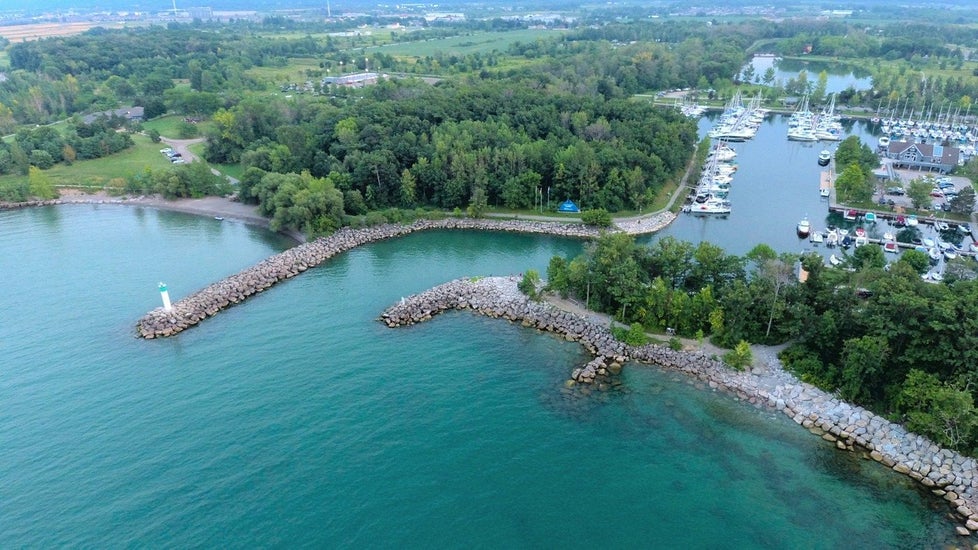 Stoney Creek is a relatively new city, having only been officially incorporated in 1984. It became part of the Regional Municipality of Hamilton-Wentworth in 2001.
Its name 'Stoney Creek' comes from the central creek that runs from the Devil's Punchbowl through to Lake Ontario.
While the area is known, like Grimsby, for its fruit-growing, it is perhaps best known as one of the major sites of the War of 1812. The Battle of Stoney Creek took place on June 6, 1813 and saw the British surprise the Americans in an attack overnight. 
Battlefield House Museum & Park stands as a historic reminder and symbol of peace to commemorate those who lost their lives in the battle, while the re-enactment that takes place annually in June serves to teach us about the history. 
Like much of the rest of the Hamilton region, Stoney Creek is filled with plenty of trails and green space to enjoy including Fifty Point Conservation Area, Felker's Falls, and the Devil's Punchbowl. 
Those with a particular fondness for peaches will love the Winona Peach Festival, which includes live music, entertainment and games for the whole family.