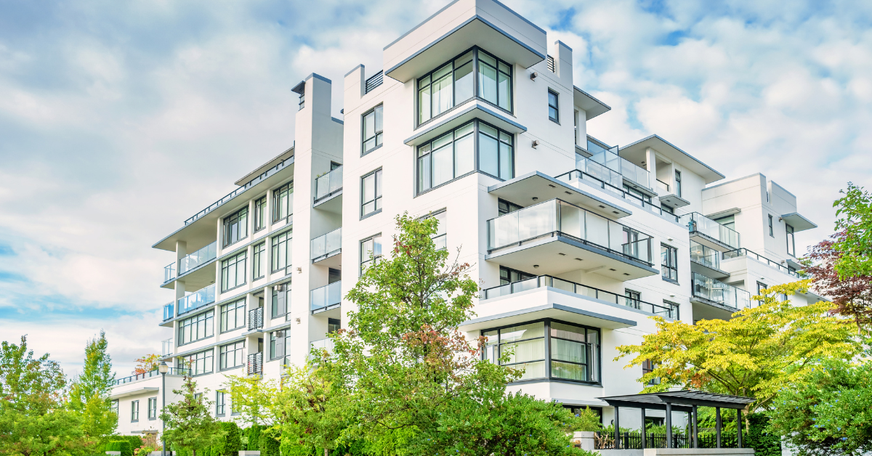 Condominiums may have taken a backseat to detached homes as buyers took advantage of record low interest rates, but it seems the tables have turned.
While the real estate market has faced a substantial slowdown over the past few months, the rise in interest rates has had a seemingly positive effect on the condo market as buyers have begun to seek out more affordable options, such as condos to purchase or rent.
Condo Market Share Makes Its Comeback
This has resulted in the condominium market share gaining traction, increasing to 36.3% of total home sales in the GTA in 2022, up from 34.5% a year prior.
According to a
RE/MAX report
, this trend can be largely attributed to first time home buyers shifting focus to properties with lower price tags. Current values of condos in the Greater Toronto Area sit between $500-700k. This is down from about $600-800k in early 2022 and markedly lower than the average price of a home in the GTA, which was sitting at $1.09 million as of September 2022.
Needless to say, affordability remains an issue for many, and with interest rates continuing to rise, a number of would-be home buyers have been pushed to the sidelines entirely, leading to a rise in the demand for rentals.
Owners Opt To Rent
This particular trend has been a boon for current condo owners who subsequently, are viewing this period as an income opportunity and rather than jumping in to a cooled housing market, are opting to become landlords instead.
The change in course makes sense for many as according to a report by rentals.ca and Bullpen Research & Consulting, rental rates in the
GTA rose 21% between August 2021
and August 2022, and have increased an average of 25% across Canada as a whole.
This means most rental rates are now around the same cost as a monthly mortgage payment, providing landlords with the option to keep the asset and re-finance to purchase another property.
Despite Slowdown, Condo Prices Continue to Rise
In spite of the cooled market and higher demand for rentals, condo prices have not taken a hit. In fact, they have continued to remain stable and in many major markets, have increased year-over-year.
Across the GTA, prices now sit close to $797k up from $688k just one year ago.