In honour of Halloween month, we've rounded up some of the spookiest stories from around Hamilton. 
Think you know this city well? Read on to find out if you truly know all the gory details…
Hermitage House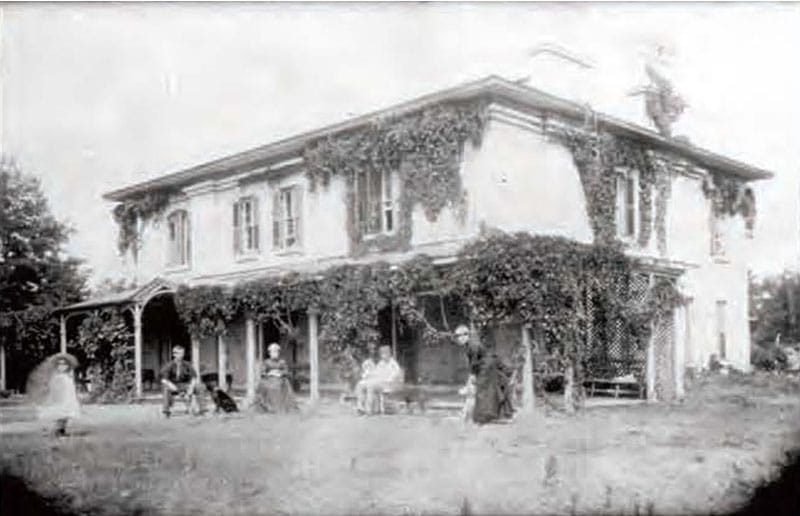 A couple of decades before Hermitage House was built, the land was owned by Reverend George Sheed.
Sheed purchased the property with the intention of erecting a Presbyterian church on it, but shortly before construction was completed in 1832, he suddenly passed away.
Because of this unexpected event, the Reverend's funeral ended up being the first service held at the new church.
The next person to purchase the estate was
British Army Officer, Otto Ives
. He moved there with his wife, Magdalene and her niece.
Shortly after moving, Ives hired a coachman by the name of William Black. After spending much of his time working for the family, he became enamoured with Ives' niece and decided to ask permission for her hand in marriage.
To his dismay, he was promptly rejected due to his status - or lack thereof, as it was perceived by Ives.
The next morning, Black was found hanging in the rafters of the barn having taken his own life due to heartbreak.
Though he was not buried in the property's cemetery  - this was considered illegal given his suicide - it is alleged cries for his lost love can still be heard there.
Hermitage House itself was built in 1855 by George Leith, second son of Scottish baronet,
Major-General Sir George Alexander Leith
.
The mansion was vast but also included several outbuildings including servants quarters, chicken pen, stables and a laundry room. 
In addition to the mansion's typical living quarters, it included an extension with a carriage house, work room, wood storage, and nursery.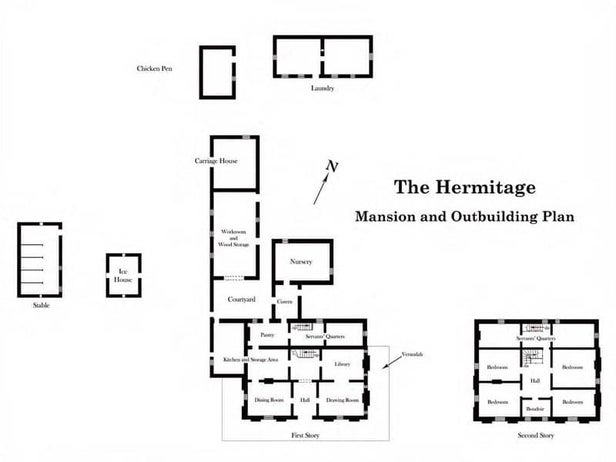 By 1861, 13 people - 8 family members and 5 servants - called Hermitage House 'home'. George Leith lived in the home with his family until he died in 1887.
His daughter, Alma Dick-Lauder purchased it in 1902 but a little more than 30 years later, it caught fire and was nearly burned to the ground. 
While Lauder did end up rebuilding a small home within the ruins, she later sold the property in 1948.
In 1972, the ruins were purchased by the Hamilton Region Conservation Authority and in 2015-2016, restoration work on the Hermitage Ruins was completed.
Woodend Heslop Clifford House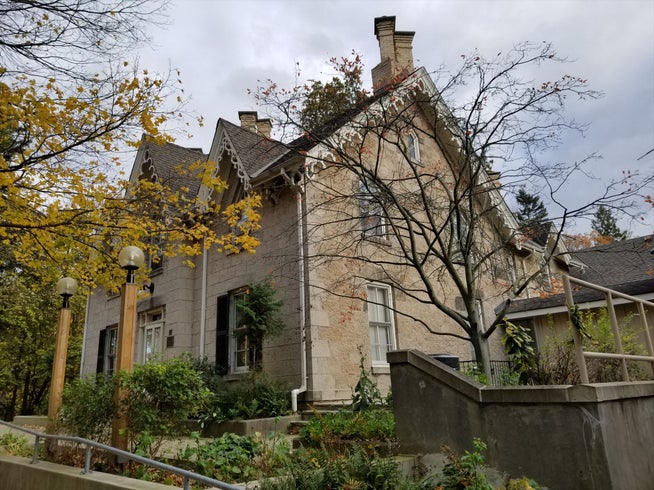 In 1862, the home now known as Woodend Heslop Clifford House was built by John Heslop, the first Reeve of Ancaster Township, Warden of Wentworth County, and the Clerk-Treasurer of Ancaster. 
These titles made him a rather important person, and one whom was assumed had plenty of money stored away in his home. This assumption however, was proved to be false as it was later found that Heslop had chosen to keep public funds in the local bank.
In 1891, when Heslop was around 80 years old, burglars broke into his home and demanded he hand over the money.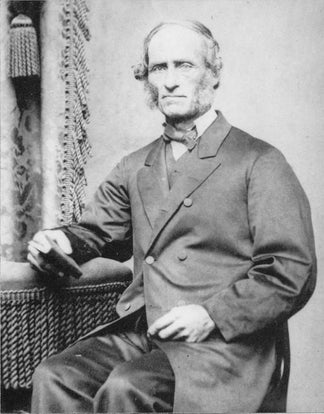 Despite his age and allegedly being outnumbered three to one, Heslop stood his ground at the top of his staircase and refused to give the intruders anything. 
As a result, the three men murdered Heslop with a shotgun before stealing an estimated $45 from his bag and taking off. 
Heslop's wife found him dead on the stair landing shortly after but allegedly, his blood remains stained on the wood of the stairs to this day. 
The home is now owned by the Hamilton Regional Conservation Authority but rumours have it Heslop's spirit remains in the home, agitated because his murderers - thought to be John Bertram, John Lottridge, and a man named Goosey, were never found guilty of the crime and his death never avenged. Dragging noises have been heard in the attic and footsteps can be heard moving around the house.
Dundurn Castle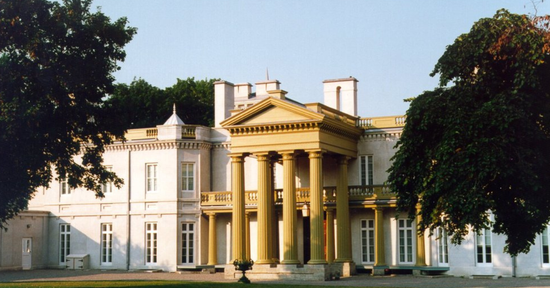 The Dundurn estate originally belonged to a man named Richard Beasley, who had built a modest two-storey residence on the grounds in 1800. In 1832, the property was sold to John Solomon Cartwright who hailed from Kingston.
During this time, a number of gruesome incidents took place in and around the grounds including the execution of 11 men who were hung across the street in 1813 for acts of treason. The site was also established by the British as a military encampment during the War of 1812. Later, as the cholera epidemic took hold, victims of the disease were kept in what were referred to as "plague sheds". These were located close to the castle.
But though the grounds were home to many tragic and bloody events, the ghostly encounters that have been recorded have occurred inside Dundurn Castle and are rumoured to be the result of its former residents.
The castle was built for well known politician and businessman, Sir Allan Napier MacNab in 1835.
He lived there with his second wife, Mary, and his four children; two of which were from his first marriage to Elizabeth Brooke, who is said to have died of complications from childbirth, and two were from Mary.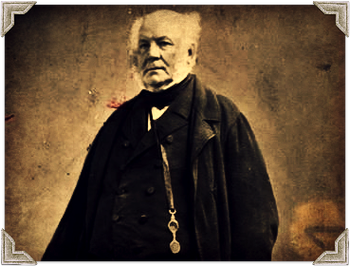 Sophia, the eldest daughter of Allan and Mary, was allegedly the favourite and maintained a particularly close relationship with Allan MacNab, but in 1855 she was sent off to marry William Coutts Keppel, 7th Earl of Albemarle in Chelsea, UK. She never returned to Hamilton and as a result, missed the death of her beloved father in 1856.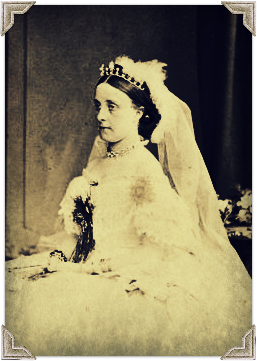 Some say Sophia's ghost has since returned to the castle in search of her MacNab and the love they once shared. 
If this is true, she is certainly not alone. Her mother, Mary also roams the halls of Dundurn Castle, moving objects and singing. She passed away in 1846 due to tuberculosis. Along with the singing and moving objects, a cold chill can still be felt outside of the room in which she died.