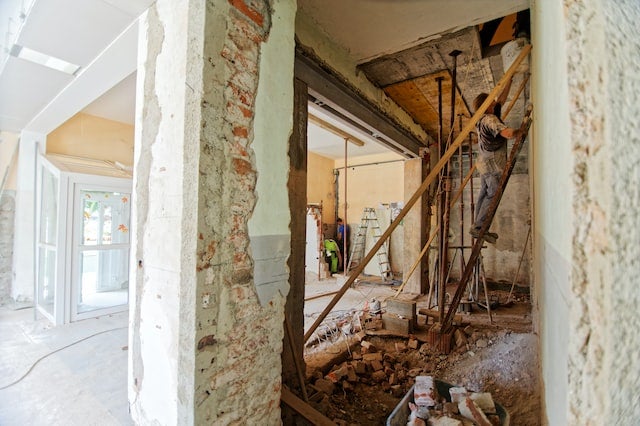 Purchasing a home is a big decision. From choosing the right location to finding a home within your budget, and ensuring suitability for you and your family, there are a number of factors that come into play during the home buying process.
If you're looking for something more affordable or hoping to make a good quality investment, you may be considering a fixer upper. But if you haven't purchased a fixer upper before, don't be fooled; while it can be a great investment, it's certainly not easy money and purchasing the wrong home can end up leaving you sinking in a money pit. Here are some key considerations if you're thinking about
buying a fixer upper:
Finding The Best Home for Your Money
First things first, home values are about much more than just the home. When you're buying a fixer upper - or any home for that matter - you'll also want to
consider the neighbourhood
, nearby schools and transit, proximity of amenities, upcoming developments, and condition of the neighbours homes and yards. All of these can factor into the overall home value and could impact it either negatively or positively despite the work and money you may put into the home.
Additionally, asking your Realtor to pull current and historical sales data from the vicinity will provide a better sense of whether the area and nearby property values are on the upswing or downswing. This will help you to determine your offer price, but also how the home's value may fair in the future.
Hire a Home Inspector to Avoid Costly Surprises
Another important step is to ensure you
have a home inspection
on any property you're hoping to purchase. When it comes to fixer uppers, it's best practice to choose a property that needs cosmetic updates but is structurally sound. Major renovations tend to snowball, may become urgent if there is a safety issue, and most often require the work of a professional, which could become very costly.
Cosmetic updates on the other hand, can be completed with a budget and time frame in mind and typically provide a much better return on investment.
Finalizing Your Offer
Once you've worked through these steps and are ready to make 
an offer, experts recommend factoring in the cost of your estimated renovations plus deducting another 5-10% in case unexpected issues arise.
If your offer is accepted, congratulations! You have a new home and now the real fun (aka work) begins!
Want advice on searching for your own fixer upper?
Reach out any time
!