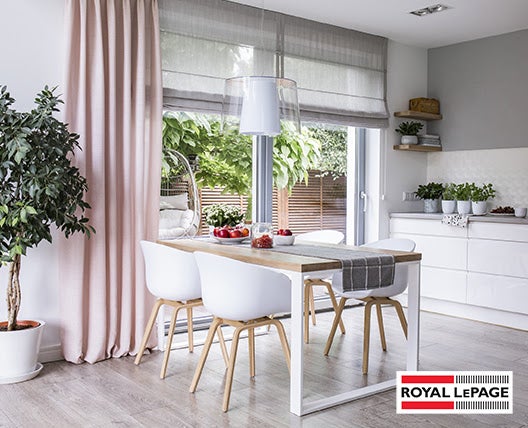 Window treatments aren't typically the main focal point in your home; however, they add polish and function to every space. They can also play an important role when staging your home; missing or poorly-fitted treatments can easily put off prospective buyers. Here are some notable trends for 2020 that can add charm to your home:
Maximalism More is more:
Make a statement by dressing up your windows with rich yet elegant finishes, such as dramatic drapes with relaxed, opulent folds. Pick decadent colours and textures, such as jewel-toned greens or luxe velvet with gold hardware.
Layering:
Incorporate contrasting colours and textures, such as multiple rows of sheers or patterns, to create a dramatic, custom look. Blend in practical features such as black-out blinds, with added touches like valences or cornices, to add both purpose and style.
Eco-chic
: Natural, sustainable materials like bamboo and woven wood blinds are making a comeback. Styles have been modernized, and new technology can make your home energy-efficient while also keeping a smaller carbon footprint.
Put my expertise to work for you!
Ask me how to make your window treatments an attractive asset for potential buyers.